Opening Film at Crossing Europe Film Festival, 25th April 2014:
DOUBLE HAPPINESS
Documentary Film, 70 min.
DOUBLE HAPPINESS ist eine filmische Reise nach China, wo ein Klon des in Oberösterreich malerisch gelegenen Ortes Hallstatt als Immobilienprojekt verwirklicht wurde. Erzählt wird von der im Geheimen geplanten Kopie und ihrer Entdeckung, von der Motivation und den Hintergründen für die Errichtung der märchenhaften Replikation als Folge der Globalisierung . DOUBLE HAPPINESS steht im Chinesischen für die Vermählung und dem damit verbundenen Glück für beide Seiten. Das duplizierte Glück entfaltet sich in Parallelwelten von Original und Kopie, Realität und Fiktion, Traum und Wirklichkeit.
DOUBLE HAPPINESS takes the Chinese copy of Hallstatt, a small idyllic town in Austria, as the starting point to explore China's fast urbanization. Chinese cities are built where histories and memories can be easily forgotten and thus rewritten. The film intersects the real and the fake through visual imagery and commentary, interviews and songs.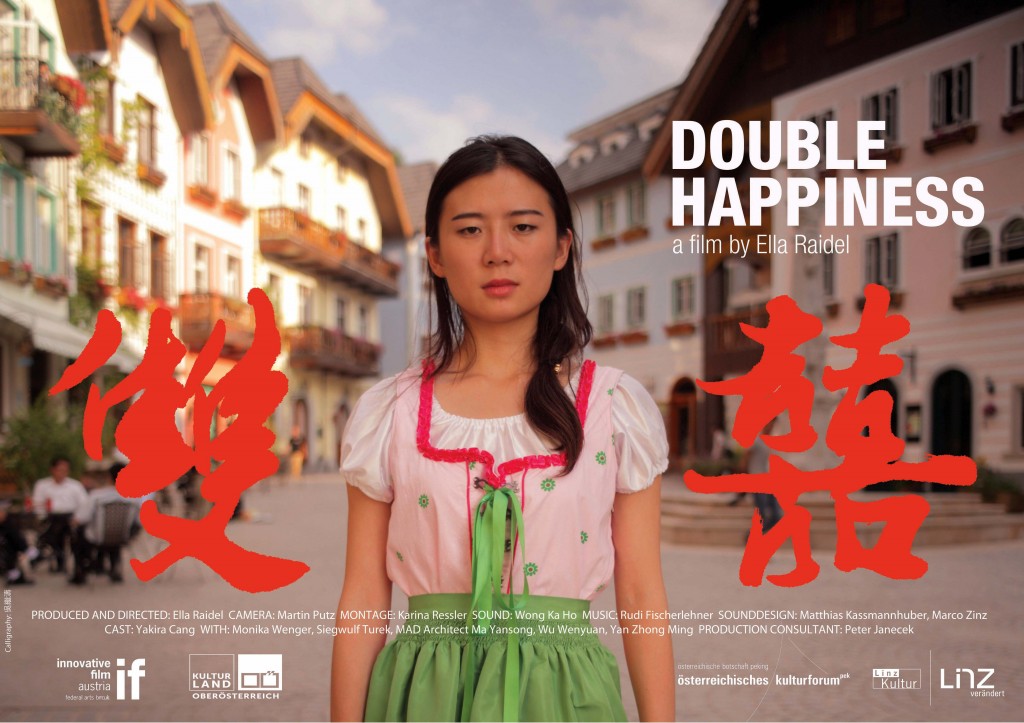 Conception and Realisation: Ella Raidel, Camera: Martin Putz, Montage: Karina Ressler, Sound: Wong Ka Ho, Music: Rudi Fischerlehner, Sounddesign: Matthias Kassmannhuber, Marco Zinz, Production Consultant: Peter Janecek, Cast: Yaki Cang, With: Monika Wenger, Siegwulf Turek, MAD Architect Ma Yansong, Wu Wenyuan, Yansplan and others.