A Pile of Ghosts received the Award for Excellence at the East Asian Experimental Competition at the 36th Image Forum Festival Tokyo!
"Starting with the fiction of the Eiffel Tower in China, the film poignantly shows the fragile actuality that this multilayered and uncertain mass is reality, which is an accumulation of various symmetrical objects, such as new architecture and ruins, real estate brokers, and actors, the sound of a hammer echoing in the void and music from a Hollywood movie melodrama, the pseudo-romance between a nonexistent hotel guest and the host, etc. We admire the insightful editing and music design, which deeply elaborate the space between documentary and fiction, and we also would like to express our respect for this ambitious film that strikes a unique rhythm." Jury statement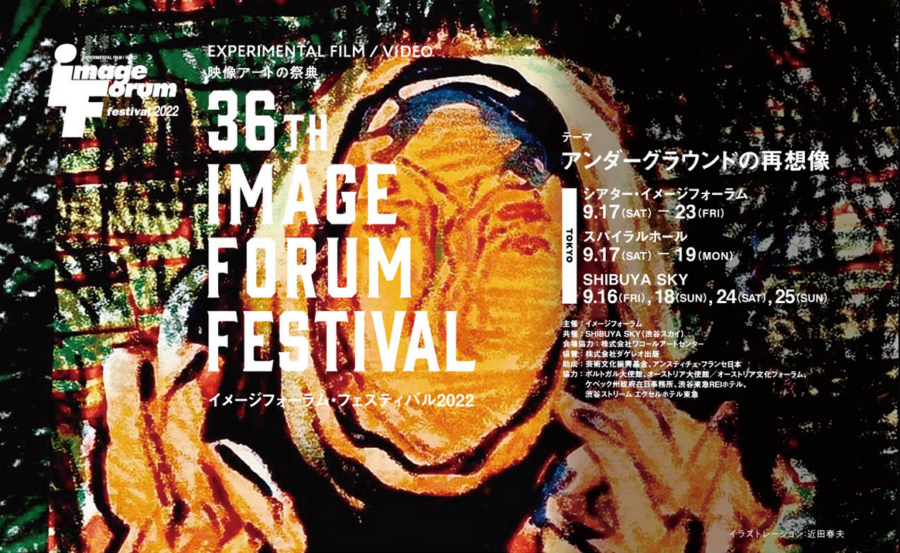 Image Forum Festival 2022, organized by the Executive Committee of Image Forum Festival in association with Image Forum and Aichi prefectural Museum of Art (co-organizers), will take place from September 17th.
TOKYO
– Venues: Theater Image Forum / SHIBUYA SKY / Spiral Hall
– Dates: September 17th to September 25th, 2022
KYOTO
– Venue: Kyoto Minami Kaikan
– Dates: October 7th to October 13th, 2022
NAGOYA
– Venue: Aichi Arts Center
– Dates: November 25th to November 27th, 2022 Conventional forms of imagery and its rigid confinement will be taken away. Here, from film to video, all that moving images are subject for festival screenings. Festival was founded in 1987, this year is 36 times. Festival's principle objective is to discover and promote perpetually developing visuals in its latest phase. And Festival's key word is experimental, in this word, we have implemented our will to seek positively and recognize all the possibilities awaiting for visual media art.